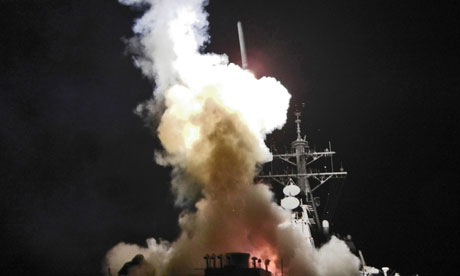 "
• Western planes are leading air strikes against Muammar Gaddafi's military as world leaders ordered the biggest intervention in the Arab world since allied forces invaded Iraq in 2003
. The Pentagon announced that the action, codenamed Operation Odyssey Dawn, was under way."
Operation "Odyssey Dawn"? As in, the beginning of a
n endless, circuitous, tortured path
, beginning
in media res
after the real war itself has ended, the dawn of what should be a simple return but will constantly find itself caught in eddies, sticky situations, complications? The doomed entry into what might well be called a
morass
?
To their credit, as titles for interventions "in the name of democracy" go, this is a step forward in transparency, up there with the self-aware baldness of
Operation Freedom Deal
.