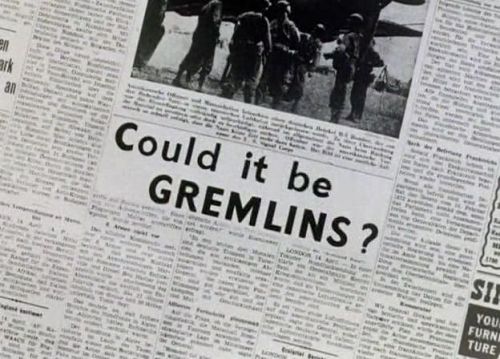 News from the hostile objects / sabotage / malevolent commodity front:
first,
my piece on said topic for Mute is up
. Given space limitations, it's halfway between a skeleton and a sprint. Hence consider it a gesture to be followed out from there (perhaps into a book-shaped thing), in part by me, especially on a few fronts: in the elaboration of the theory of alienated labor and commodification underpinning this, on the "sabotage relation" as double/inverse of the exchange relation, on how I am not kidding whatsoever when I write that claim that we literally live surrounded by the crystallized hostility of dead labor and time wasted, and on the way in which a perhaps not small part of 20th century cultural production has been marked by these questions). And, I hope, in part by others who pick it up from there.
second, and on that note, Giovanni - who was a significant help and influence on this work -
has already done so,
preemptively, taking on a deeply strange insurance commercial, the injunction
Love your stuff
, and, more broadly, on the hostile edges of "mediated memory", where "subjectivity doesn't coalesce according to orderly and normative patterns of behaviour but rather explodes into a fitful incoherence."